About Judith Evelyn Filler
Judith (Jude) Evelyn Filler was born on January 14, 1949 to Louis Filler and Shulamith  (Burstein) Filler of Yellow Springs, Ohio, where her father was a professor at Antioch College.  Besides attending Yellow Springs High School, she spent some of her high school years in Israel and Philadelphia, Pennsylvania.  She graduated from Antioch College.
Jude traveled in Latin America and was an ESL professor in Brazil. After marrying, she earned an MBA at Simmons College in Boston, worked in New York as an executive for CBS and American Airlines, and moved to Dallas. There she found her calling organizing for social change as a volunteer for Amnesty International. She moved to Austin, Texas to become executive director of a coalition of grassroots groups working for social justice, and served as Amnesty's state coordinator against the death penalty.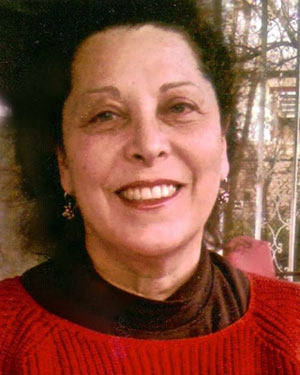 World traveler, connoisseur and cook, gardener, book and movie lover, spiritual seeker, animal lover, and tireless advocate for the poor and marginalized, Jude made a positive difference in many lives.
Her work against the death penalty was one of the great passions of her life, driven by her personal concern for many of the inmates of Texas's Death Row.  Among these was David Powell, a long-term resident of Death Row, who became one of her best friends. His re-conviction in 1999 and execution in 2010 were terrible blows to her.  The Texas After Violence Project recorded Jude's oral history, which you can access here.
After she was diagnosed with a rare cancer, managing treatments took up much of her energy. Yet she took on new activities, enjoying a rich Quaker life, running an online bookstore and a bed-and-breakfast, organizing cancer support groups, and teaching English in Spain.
When Jude passed away on September 17, 2016, she left her estate for the establishment of the Judith Filler Foundation to fund projects to end the death penalty in Texas.   She desired a board diverse in professions and experiences, as well as, age, race and ethnicity.   Her hope was that Foundation would fund a wide array of local endeavors against the death penalty and executions by the State of Texas.
Anastassios (Tassos) Rigopoulos
President
Mary Christine Reed
Vice President
Gloria Rubac
Treasurer
Leeatriss Greenwood-Rollins